Whether you worry about drooping skin or aging signs spoiling the beauty of your face, you can benefit from our HD-PDO threads treatment.
Book an appointment with us today to experience the dramatic results which last for over a year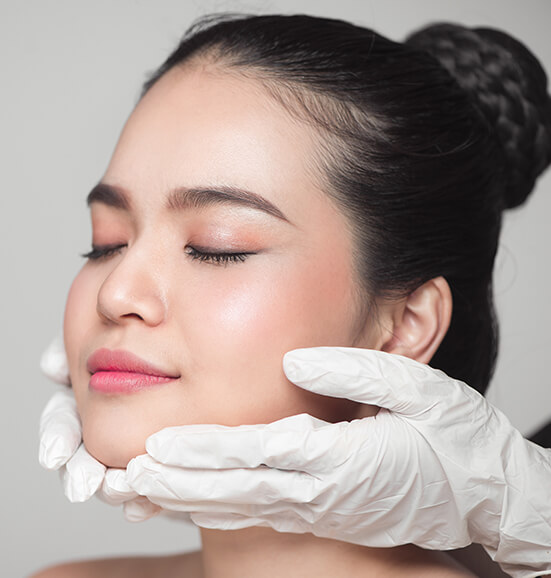 What Are HD-PDO Threads?
HD-PDO high-density polydioxanone threads are injected into the targeted areas (face/neck) to rejuvenate the skin from the inside out. These threads are absorbed by the body within a few months, increasing collagen production and thus tightening the loose skin.
At Lifestyle's MedSpa, we offer the HD-PDO Thread Lift, an injectable treatment that improves your overall facial appearance by resolving wrinkles, frown lines, and saggy skin. Dr. Verma, our board-certified physician, does the procedure with utmost precision and professionalism while adhering to the highest safety standards. We use only the highest-quality PDO threads, which are FDA cleared to ensure that you get the desired results with minimal side effects and downtime.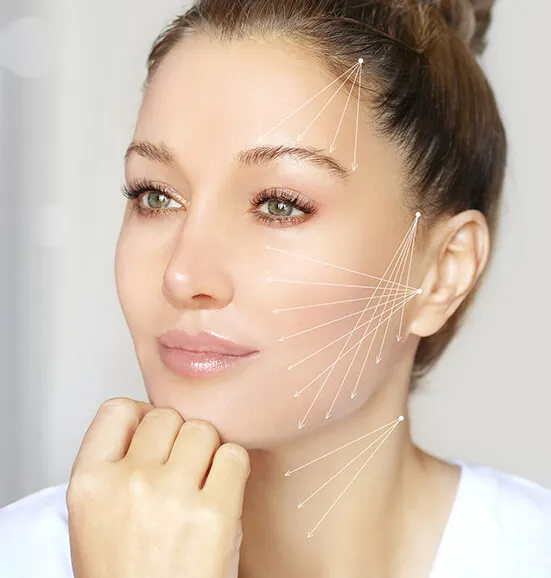 How Much Do HD-PDO Threads Cost?
The cost of an HD-PDO thread lift treatment varies depending on the skin concerns that need to be treated and the results you want to achieve. However, we offer a range of payment options to help you pay comfortably and discounts to make the treatment more affordable to you.
Am I a Candidate for HD-PDO Threads?
You may consider HD-PDO threads if you desire to tighten and rejuvenate your skin without surgical procedures or their consequences, such as scarring, lengthy recovery period, and high cost. However, it is good to schedule a consultation with Dr. Verma to ensure whether HD-PDO threads can address your aesthetic goals.
How Is the HD-PDO Threads Treatment Performed?
Our doctor begins the procedure by applying a topical anesthetic cream to keep you comfortable and pain-free throughout the treatment. Once the anesthesia comes into effect, we will inject and properly position the threads into the targeted locations through a fine gauge needle. The procedure can take 30-45 minutes, depending on the individual skincare requirements.
What Is Recovery Like After HD-PDO Threads?
After the procedure, it is completely normal to experience swelling or bruising on the injection site. These side effects will resolve on their own within 4-7 days. You can resume your work and other routine activities within a week after treatment. However, avoid strenuous activities for a few weeks or months to prevent complications as the treatment area heals.
You can ease your recovery with the following tips:
Apply an ice pack on the injection site to minimize swelling
Take over-the-counter medications to resolve pain
Do not rub or massage your face for a week
Avoid excessive facial movements for at least two weeks
When Can I See Results from HD-PDO Threads?
Once these threads are inserted, you can experience immediate improvements (like tightened and rejuvenated skin). However, it can take three months to see the complete effect, as the body has to absorb the threads and heal the side effects. Once the body starts to break down the threads and replaces them with natural collagen, you will see the desired results, which will last two years.
Are you looking for an HD-PDO thread lift near you? Schedule an appointment with us today at Lifestyle's MedSpa in Virginia. We are committed to helping you get an overall refreshed look.
Schedule an Appointment
for HD-PDO Thread Lift