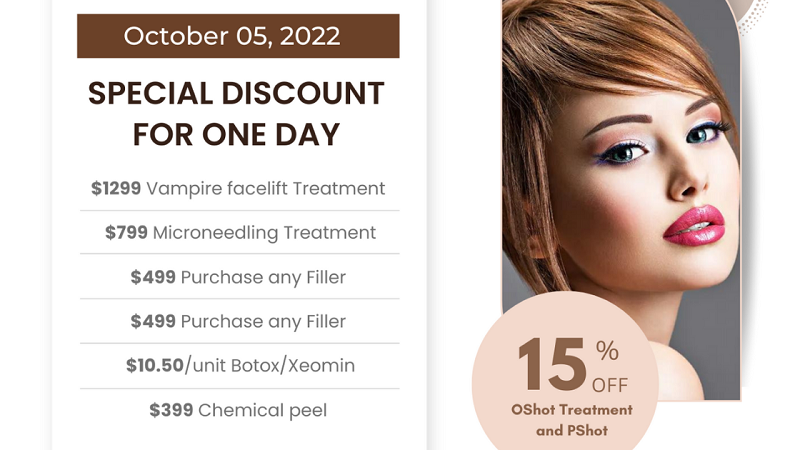 We are excited to celebrate our 7th anniversary at Lifestyle Physicians Aesthetics on October 5th, 2022.
Besides celebrations, anniversaries are a great time to remember where we started and where we are now.Lifestyle Physicians Aesthetics grew from our beloved physician,Dr. Sagar Verma's primary practice, where he focused on medical weight loss and integrative medicine.
Since the time we started, we have been providing the ultimate spa experience to our clients with state-of-the-art facilities and advanced technologies. Dr. Sagar Vermahas helped nearly 4,000 patients with their lifestyle and health concerns using innovative techniques and affordable procedures.
For the past seven years, we have witnessed constant growth and have gained the trust of our clients, which we are very grateful for.
Claim Special Anniversary Discount on Our Premium Services
As we celebrate seven years in business, we would like to thank all of our amazing clients who have shown immense love, loyalty,and support throughout our journey. To celebrate the occasion with them, we are offering exclusive discounts on our spa services:
1. Vampire Facelift Treatment at $1,299 (Regular Price $1,600)
Makes your skin tight, eliminating wrinkles and fine lines.
2. Three Microneedling Treatments at $799 (Regular Price $1350)
Improves your skin's appearance.
3. Filler at $499 (Regular Price $600)
Purchase anyfillerand get a $499 limited-time discount on one syringe.
4. Botox/Xeomin at $10.50/unit (Regular Price $12-14/unit)
Reduces wrinkles and makes your skin smooth and young. You should purchase a minimum of 50 units to get the discount.
5. Chemical Peels at $399
Choose from any of our two peels and get rid of dark circles.
6. 15% off on O-Shot Treatment and P-Shot (Save $240-270)
Get a quick, non-invasive shot to boost your sexual stamina and enhance your erections.
We are also providing refreshments, including cakes, and an open house as well.
Come and Join us in our 7th Anniversary celebration.
Book your consultation today, as it is a limited-period offer. We will be grateful for your presence.
Tags: