This Vampire facial was first made famous by Hollywood mega stars and influencers, but Vampire Facials are quickly becoming a mainstream beauty practice for anyone who wants to amp up their skin treatment program without the cost or extremes of plastic surgery. The Vampire Facial is a patented treatment created by Dr. Runels and offered only through authorized providers. This facial combines the science of Platelet Rich Plasma (PRP) and micro-needling to stimulate your body's natural collagen. For over three years, Dr. Verma's Lifestyle's MedSpa patients have been receiving this procedure to treat acne, fine lines, wrinkles, and scar tissue.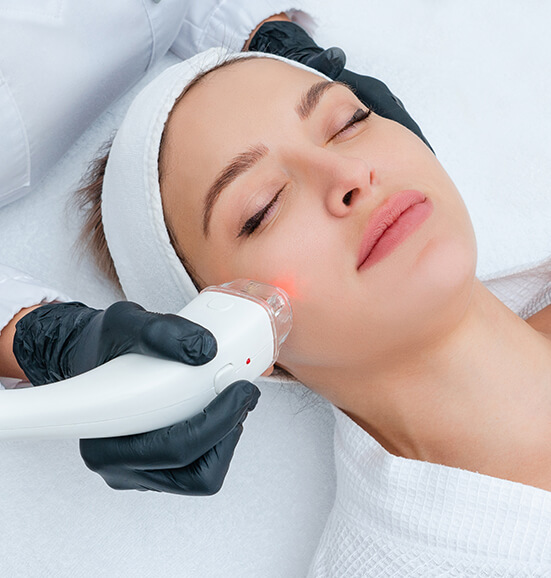 What Happens During a Vampire Facial Treatment?
Our Medical Nurse draws blood to begin the process of removing the Platelet Rich Plasma to create a naturally occurring growth factor that will be used to stimulate the collagen repair. The entire process involves only the patient's blood so there is no risk of contamination or illness, but it is important to undergo this treatment in a properly supervised medical environment such as the clinic provided at Lifestyle's MedSpa. Using a state-of-the-art Medifuge, Dr. Verma separates the platelets from the plasma and is able to extract cellular growth factor concentrate and place it directly into a sealed tube. This is progressive equipment that makes it unnecessary to add preservatives to the PRP to prevent coagulation, ensuring that all the PRP vampire facial treatment in our Warrenton & Culpeper clinic is naturally derived and contains no additional chemicals or additives.
During the isolation process, patients rest and relax while a topical numbing cream is rubbed on the face. Many patients say this is a completely painless experience, and Dr. Verma and his staff focus on making patients comfortable and keeping them informed during the procedure.
Once the golden fluid has been isolated from the blood, Dr. Verma begins with a sterilized and sealed micro-needling pen that will create invisible punctures that allow the PRP growth factor to penetrate the dermis and reach the underlying collagen below. The collagen is essentially being encouraged to rev up production at the cellular level to help improve the texture and overall tone of the patient's skin.
We provide a post facial care kit and instructions to properly clean and care for your skin.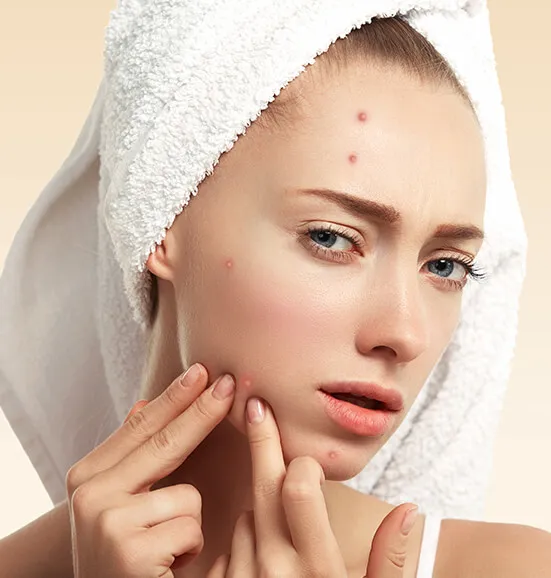 What Does a Vampire Facial Microneedling Treat?
Patients of Lifestyle's MedSpa have used Vampire Facials to:
Treat Acne
Minimize Age Spots
Reduce the Visibility of Crow's Feet at the Eyes
Improve Sun Damaged Skin
Treat Dark Circles Around and Under the Eyes
Smooth Wrinkles and Add Volume to the Skin
Tighten and Lift Skin in Targeted Areas
Smooth Skin Texture
How Many Vampire Facial Treatments Are Needed?
While Lifestyle's MedSpa patients see results after just one treatment, the number of treatments will vary for each person. It usually takes two to three treatments to achieve the patient's goals, but results have been shown to last for up to two years with proper aftercare and a good skincare regimen. Medical-grade skin products and sunscreens are available in the clinic to provide optimal ongoing and regular care.
Book an Appointment for PRP Vampire Facial in Culpeper & Warrenton